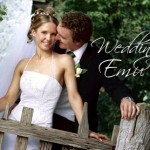 Selina & Marc – 10th October 2015 – Emu Bottom Homestead
Wow!! We had Melbourne Acoustic Duo play at our wedding and couldn't recommend them more highly, we had a garden ceremony where they played during the arrival of the guests, the ceremony and pre dinner drinks the atmosphere they created was amazing and just what we were after. They then had everybody up and dancing during the reception. Very professional, great to deal with, amazing range. Our guests loved them and we couldn't of been happier with the service and job that they did. Thanks!
Selina & Marc
10th Oct 2015
Emu Bottom Homestead, Sunbury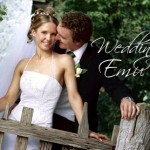 Michelle & John – Emu Bottom – 22/8/15
Emu Bottom Homestead, Sunbury VIC
Dear Tom & Steve,
Thank you so much for a truely entertaining & beautiful evening last night. John & I are so grateful for all that you did- the music was fantastic & our guests were giving you so many compliments!! It was a great night & topped off a fantastic day for our wedding!!
Thanks again & we will have a beverage for you in bali
Cheers
Michelle & John Uren
22nd August 2015
Emu Bottom Homestead, Sunbury VIC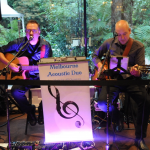 Bradi & Isaac – Lyrebird Falls – 24th Jan 2015
Lyrebird Falls Receptions
Dear Steve & Tom,
Thank you so much. The music was perfectly suited to the garden ceremony, it complimented the stunning venue at Lyrebird Falls.
I cannot thank you enough for your fantastic performance as you continued to get the party started inside for our reception.  The song list could not have been better. You were exactly what I had dreamed of.  Thank you for your support throughout the entire process, it was an absolute pleasure dealing with you and I am so happy I found you both to play at our wedding. I will definitely be in contact with you when the time comes again to celebrate another wonderful occasion
Thank you once again for everything! Especially the support you gave my father for his speech / performance
Bradi Zurbo-Brown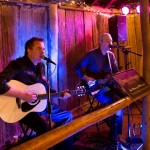 Josh & Georgia Smith – Emu Bottom Homestead, Sunbury – 28th Feb 2015
Emu Bottom Homestead
Hey guys,
I just wanted to say thank you so much for playing at our wedding on Saturday, you guys were absolutely brilliant!! I've already passed your details on to a couple of people, my dad wants to use you for some staff functions. We have had lots of comments about the music which is awesome, because we believe the music can make or break a party! So thank you again so much! Xx
Georgia & Josh
Elise & Tim – Farm Vigano, South Morang – 29th Nov 2014
I just wanted to say thank you so so much for making our wedding the BEST night of our lives!!! Every single one of our guests commented on how amazing you guys were and how professional you were! You had everyone up and dancing all night!!
I also want to say thanks again for learning new songs specifically for us on our special day! This again was above and beyond and made it so so special for us!  You were always quick to get back to me with any request or questions, and were more than happy to listen to all my crazy ideas!
I have already passed on your details to all of my friends who are getting married and anyone who needs a band for an event!
Thank you for being so professional, so entertaining and for being the BEST wedding band EVER!
Regards,
Elise & Tim LoPresti
Thank you for a great afternoon at Nathan and Jessica's wedding on the 16th of November.  Everyone commented how great the music was and how it blended so well into the whole afternoon.
You both showed great professionalism and brought a lot of humour to the afternoon too.  The songs were mixed, diverse and very enjoyable.  We thoroughly enjoyed the day and thanks to you both the entertainment rocked, rolled and made the reception complete.  Well done!
Peter and Naomi Derrick 18/11/14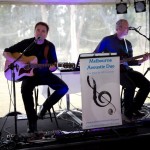 Jayde & Kane Lambert – Eynesbury Homestead 8/11/14
Eynesbury Homestead
Dear Steve & Tom,
We wanted to let you know how much we enjoyed our special day due to the back drop sound of the music you guys played.   From the moment I walked down the Aisle to the last song played , you guys are awesome.  I gave you guys free rein on the music and you lived up to every expectation we had.  Our guests are calling and texting us letting us know how good the band was and how they loved each song you did and got up and danced.    Thank you so much again for setting the atmosphere for our day and going with the flow and our ideas.   Jayde and Kane Lambert "
Lee Simon
Wedding Reception 7th April 2014
"Steve and Matt were fantastic in all fields of supplying their goods of services for our wedding. Mc duties were also done by Matt. Their attitude towards our friends and family was outstanding. They communicated every detail to us and made us feel very comfortable in allowing them to be our MC for the night. Their value for money was exceptional.
Overall we are really pleased that we chose Steve and Matt (Melbourne acoustic duo) to play at our wedding. I would highly recommend them to anyone looking for a fantastic acoustic band at a really affordable price. Thank you to Melbourne acoustic duo for a wonderful performance and accepting our invitation to perform at our wedding."
Aleksis Hughes
Wedding Reception - 29th Jan 2014
"Provided absolutely terrific entertainment for our wedding - did both acoustic and electric sets, great sound, singing, playing, songs and presentation.  Friendly and good value to boot.  Very happy!"
Mike and Steph
Wedding Reception - 1st May 2014
"You guys made our wedding such a great night - all our mates said to us that you guys were awesome and that your song selection was perfect. I (Mike) wish I could take the credit for song selection, but I said you guys were in full control. Absolutely made our night, thanks gents.I think there will be a lot of great word of mouth reviews from our wedding. Genuinely, we gave you a 10 in all categories of the ABIA.
Good luck and we'll be cheering you on for the first place!"
Lauren & David
Wedding Reception
Us2 Duo were recommended to us by our reception venue and I am so very grateful for this.  Us2 Duo were fantastic and very good value for money!  When I booked them I had not met Matt or Steve, but that didn't matter as the whole process of organising the music was so very easy.  They were always contactable through email, responded quickly and provided us with plenty of guidance.  On the night, the music was great and they got everyone up and dancing, which made for fantastic atmosphere.  We had so many wonderful comments and even had friends book their services in the days following our wedding.  I will definitely be using their services again and recommending them to all of my friends.