WINNER – Best Live Band
2016 ABIA AWARDS
WINNER – Best Live Band & Best Ceremony Music
2015 ABIA AWARDS
'From the Ceremony, to the Circle of Goodbyes'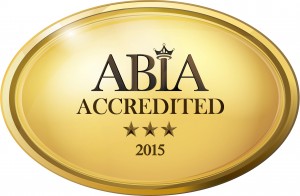 Wedding Bands and Musicians Melbourne
Click here to see current Accreditation status -> Wedding Enquiries ABIA Accredited
First of all, congratulations on getting engaged!
Now it is time to plan the big day, and with music being such a universal language, it is important to choose the music that best represents you as a couple, whilst taking into account the guests, venue restrictions and most importantly how the music will complement the rest of your theme.
Our approach is to ensure your wedding is memorable by matching the music selection to your tastes and those of your guests.
Why choose 'Melbourne Acoustic Duo' for your wedding or engagement party?
Music – A repertoire of over 300 popular songs to choose from the 50s, 60s, 70s, 80s, 90s, 00s and of course current hits. We are also happy to learn new songs for you for anything special (walk down the aisle, first dance etc.)
DJ option – We can also incorporate any number of pre-recorded songs from CD or MP3 player throughout the event for a genuine mix of live band and DJ (if required)
Announcements – We are pleased to offer MC duties within selected packages.
Speech recording – We supply a wireless handheld microphone for your speeches. When using our microphone, you have an additional option to have your speeches recorded onto USB stick for listening back to what your closest friends and family have to say.
Tailored solutions – Does the groom want to sing a song for the bride ? We can make it happen.
Themes – Fancy dress? 80s? On a beach? We can complement special themes.
Production – We use professional quality musical Instruments and high end pro audio equipment which delivers a quality stereo sound
Talent – 2 x male vocalists, with lush harmonies covering Guitars, Harmonica & Percussion
Experience – 20+ years of performing experience across Melbourne & Sydney, including over 150 weddings.
Versatility – Available as simply 2 acoustic guitars for Ceremony and during dinner, progressing to full sound backing tracks and electric guitars for a dance floor party.
Economical – Get the full band sound, and DJ option, with only paying for a duo.
Accredited – Winner of 2015 ABIA Award for Best Live Band and Best Ceremony Music
Affiliated – 2015 Member of Easyweddings.com.au
PRICING – Wedding Packages
'Complete Wedding Package' – $1750
• Acoustic songs at Ceremony (Entrance, Signing of the register etc.)
• Up to 1 hour of live music during pre-dinner drinks (Instrumental Jazz option included)
• Up to 5 hours of music for reception
• Coordination of pre-recorded music between sets (like a DJ)
• MC Duties included (if required)
Wireless microphone supplied for speeches/thankyou's etc
'Reception Plus Package' – $1500
• Up to 1 hour of live music during pre-dinner drinks (Instrumental Jazz option included)
• Up to 5 hours of music for reception
• Coordination of pre-recorded music between sets (like a DJ)
• MC Duties included (if required)
Wireless microphone supplied for speeches/thankyou's etc
'Reception Package' – $1250
• Up to 5 hours of music for reception
• Coordination of pre-recorded music between sets (like a DJ)
Wireless microphone supplied for speeches/thankyou's etc
All packages include supply of Professional PA system and stage lighting
Ready to book your live music? – Click here